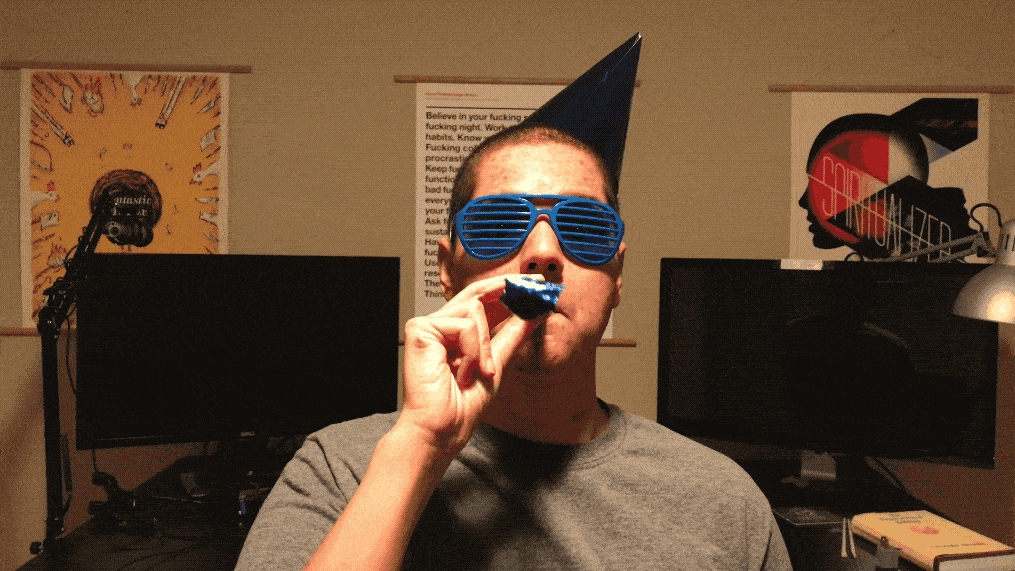 After struggling to build products for years—and cutting my teeth on freelance projects for clients—I set out to build my first product, Proper: an app for delivering contracts, timelines, and invoices for freelance projects.
It. Was. A. Disaster.
I shipped something and it was pretty neat, but my code was a mess and I had zero concept of strategy. I struggled to improve the product, but didn't understand how to improve it. The code was such a mess that feature requests and fixes were impossible without breaking the app.
A year after launching, I realized I hated the idea I was working on—and the codebase deserved a full rewrite—so I shut down the app, cut my losses, and set out to build my skill set up before taking another swing.
Cutting my teeth on freelancing projects and writing technical tutorials at The Meteor Chef from 2014-2017, slowly, I started to learn what it meant to really build a product.
What did I learn? Building products is tough.
So tough that I thought to myself..."how can I make this easier for folks like me to ship something and find success?"
What I realized is that building a product requires competency in a lot of different areas:
Writing the code to make the product work.
Designing the interface that users tap and click.
Coming up with the copywriting and marketing strategy.
Promoting the product via social media and blogging.
Staying organized and having a process for evolving the product.
Keeping finances organized, not running out of dough, and hiring a team for help.
Being disciplined enough to study, practice, and continually improve at all of the above.
In short: it wasn't terribly accessible for most folks. In 2017, I thought up a way to fix that and launched Clever Beagle.
How Clever Beagle can help you
Clever Beagle's focus is to lower the barrier of entry to building and shipping a software product.
To make this possible, right now I'm offering:
Mentorship
1-on-1 collaboration with 14 mentees at a time to help build their product via a weekly program (10 mentees) or bi-weekly program (4 mentees). Sessions are conducted online via video chat for two hours. Depending on preference and practicality, work is done from either of our screens and shared with the other.
Tools
To stay sharp and practice what I preach, I'm working on my own SaaS product, Command, to help you manage and promote your product.
I also offer a free, MIT-licensed boilerplate application to build your product with and a free UI kit to style it up.
Resources
Free blog posts, free videos, and a free podcast to improve your product building skills.
How Clever Beagle is different
Clever Beagle is purposefully small and unique. My goal is mastery in the creation of software products and excellence in the delivery of instruction.
Working with Clever Beagle means getting the opportunity to form a partnership with someone who is obsessed with producing world-class products and is intent on helping you to produce your own.
The founding principles of the company:
Honesty
Lying wastes time and keeps us from getting better. Don't be afraid to be wrong. Ever.
Curiosity over helplessness
We earn the right to our knowledge and expertise by having a willingness to experiment and struggle to find solutions.
Never fear or shy away from excellence
We always push ourselves to go beyond our current limits, even if others fail to appreciate it.
Nullius in verba
In Latin, "on the word of no one." Dogma is the reflective paint on the road to mediocrity. Trust what makes the most sense to you right now and avoid chasing fashion for fashion's sake.
Where are you based?
Chicago, IL.
Are you hiring?
Not at the moment. I am always on the lookout for talented folks looking to apprentice or work on freelance projects, though. Get in touch if you're interested.
How do I get in touch with questions?
Just send me an email and I'll get back to you within a business day or two.