You're here because you're tired.
You've spent years building software for other people, but you've always struggled to build your own thing. You're tired of grinding it out at a day job or watching that business-changing idea spend another year on the shelf. You've made the attempt multiple times—scout's honor—but you haven't crossed the finish line.
What's missing?
Strategy, organization, and good ol' fashioned accountability. It's not that you don't know how, it's that you have so many good ideas flowing through your head that you struggle to execute. To most software developers, planning releases or developing a business model are referred to as "soft skills:" code for "the stuff I don't have time for."
That's a big mistake. The truth is that the code and other technical bits are only part of the successful software business equation. In order to successfully ship and grow a piece of software, you also have to have a knack for process, making money, and knowing when an idea is a dead-end.
Hearing this can be a blow to the ego. Internally you shout "but I already know how to do it!" yet deep down you know that you have more to learn. If you're willing to bring a bit of humility to the table, I can help.
Howdy, I'm Ryan! I'll be your mentor.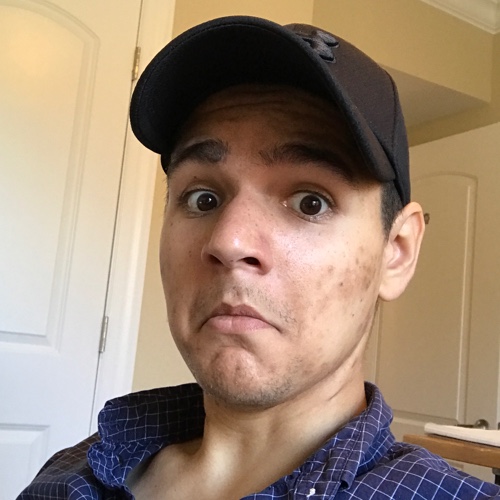 I've been building software on the web for 10+ years and have had the opportunity to work with big and small businesses to build all sorts of products—I even spend time building my own products.
My specialty is in JavaScript, focusing on technologies like Node.js, React, and Meteor. I'm also an experienced designer and copywriter, and have a knack for marketing, too! Not quite a unicorn, but...close. If you couldn't tell, I'm also a blast to work with.
Listen to an interview with me on the JavaScript Jabber podcast:
I can help you to improve your strategy skills, tune up your product's user experience, and get organized to build and ship your product.
This is where Clever Beagle comes in.
Solo gives you a bi-weekly appointment with me to outline your strategy, plan a course of action, and troubleshoot issues that are holding you back from shipping your product. It's designed for developers who like to get their hands dirty with code but lack the focus and clarity to take an idea to market.
If you're building a product and not working with Clever Beagle, what a mistake! Great insights and passion for business, design & code.
If you're technically talented but struggle with getting your ducks in a row to actually ship something, Solo is for you. Here's how it works and what you can expect:
Solo is available as a subscription service for
$299

per month. Every month, you'll get:
A bi-weekly, two-hour session to discuss your product's direction, get feedback, and help making decisions.
Technical insight on code and tools so you can make the best decision for your product quickly and avoid procrastination.
Advice on design and user experience to help you improve the retention of your product and better delight customers.
Business and marketing advice to help determine how your product will make money and attract new customers.
100% free access to my product management and promotion tool, Command to help you keep track of your work and your progress as your product takes shape.
A subscriber-only insights email once per month to help you stay motivated and improve your decision making.
If you're interested in working together, the first step is to book a 15 minute interview and submit an application. During the interview we'll talk about you, your product, and what your goals are. Once we're finished, if I think my mentorship can help I'll follow up with an invitation to book your first appointment and start your subscription.
Fair warning: Solo is available on a first come, first serve basis. Applications are always open, but keep in mind that a spot may not be immediately available.
Start making progress on your product today and book your interview now.
No spam. You'll receive a link to book your interview in your inbox shortly.