Using a
proven

organizational process and a JavaScript boilerplate designed for building products, you'll learn how to:
Set up your tools for writing code efficiently and safely.
Organize your ideas, plan a strategy, and prioritize your product's roadmap.
Build your product's features, learning how and why they work as we go.
Troubleshoot and navigate dead-ends without stifling progress.
Successfully build and ship a minimum viable product.
Let's be straight: you're here because you have an idea for a product.
You're eager to get it built, but you're having trouble seeing how all of the pieces fit together.
You've been thinking about this for a few weeks—maybe even a few months or years. Your head is filled with ideas for cool features. Good stuff, too. Things that no one has ever thought of!
You can see the finished product in your head. You've sketched it out and mocked it up a hundred times over. You've even made an honest attempt at getting it built!
Still, nothing ever comes of it. You sit down to work but when you finish, it doesn't feel like any progress is being made.
Why "learning to code" is only a small piece of the puzzle.
The courses and tutorials on "how to code" are kind of helpful, but something's missing...they don't explain how to bring the code together into a functioning piece of software. It's like wanting to build a house, understanding how to use a hammer and nails, but not knowing how to draft the blueprints.
You've likely struggled with stuff like:
😣 Getting overwhelmed by the sheer amount of work you need to do.
😵 Getting your feature ideas to actually work.
😈 Knowing what code and tools to trust versus which to avoid.
🤔 Not knowing which features to build first and which to save for later.
🤓 Figuring out how to write and organize your code so that it works well.
😰 Losing progress because of ineffective use (or outright omission) of version control tools like Git.
😭 Troubleshooting bugs that kill your momentum.
You've probably killed multiple Saturday afternoons at the coffee shop, frustrated, trying to figure out how all of these other people do it.
"It must be because they have experienced people helping them."
You're right. And that's exactly what you need! Someone who knows what they're doing, someone you can trust, somebody who has already done it. A co-founder of sorts who has their hands in your product and can actually help you get something shipped. But co-founders are hard to come by and mean you have to give up a percentage of your company…
This feels impossible. Like you may as well give up, call it quits, kill your dreams, stick with the day job, and just suck it up—everybody can't do what they want to do in life, right?
Well, maybe.
It'd be great if you could "learn to code in thirty days" and be a millionaire in sixty but you know that's not realistic. That "Get Ripped in Seven Days" video on YouTube didn't pay off and despite your optimism you're pretty sure the "Become a Developer in Two Weeks" one will leave you hanging, too.
You know you can be great at this, but you need some help getting your stuff together. To work with someone who can level with you and set some realistic expectations. Someone who's not afraid to tell you the truth. Someone who actually wants to help you succeed instead of take your cash and move on to the next sucker.
Howdy, I'm Ryan! I'll be your mentor.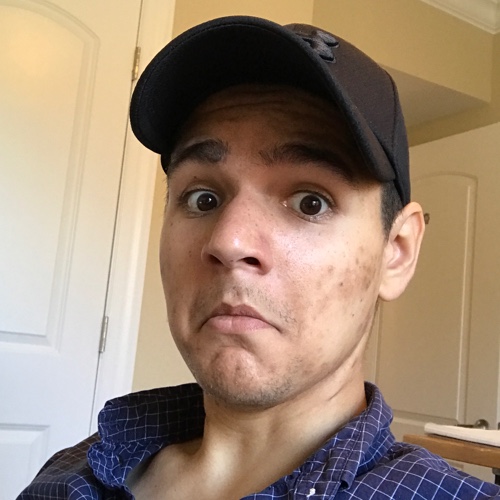 I've been building software on the web for 10+ years and have had the opportunity to work with big and small businesses to build all sorts of products—I even spend time building my own products.
My specialty is in JavaScript, focusing on technologies like Node.js, React, and Meteor. I'm also an experienced designer and copywriter, and have a knack for marketing, too! Not quite a unicorn, but...close. If you couldn't tell, I'm also a blast to work with.
Listen to an interview with me on the JavaScript Jabber podcast:
I can help you to build and ship your product idea, improving your skills in the process and gaining practical insight that traditional education can't give you.
This is where Clever Beagle comes in.
Together is a 1-on-1 mentorship service, designed for people who want to learn how to build a product step-by-step while having the safety and security of having an experienced product developer by their side.
We went from zero to finished product in a few months. I definitely recommend getting on the program with Clever Beagle.
With my help, you won't have to sit and dream about your product idea: you can actually turn it into a reality.
To help you get there, here's the deal:
Together operates as a subscription service for
$699

per month. Every month, you'll get:
A weekly, two-hour session to make progress on your product.
Insight on how to plan, prioritize, and execute on your ideas and eliminate procrastination.
Access to Pup, a feature-packed boilerplate for building products (built by me so you don't have to worry about building your product on questionable, unsupported tech).
100% free access to my product management and promotion tool, Command to help you keep track of your work and your progress as your product takes shape.
A subscriber-only insights email once per month to help you stay motivated and improve your decision making.
So, listen. Together is insanely valuable. Delivering that much value requires a TON of focus and energy. In order to deliver the best possible experience to you, Together is only available to 10 people at a time.
With Clever Beagle, no matter what I made progress during mentor meetings each week, and I had more motivation to see what I could accomplish on my own. If you're serious about building a product, Clever Beagle will dramatically increase your chances of getting it done.
If you're interested in working together, the first step is to book a 15 minute interview and submit an application. During the interview we'll talk about you, your product, and what your goals are. Once we're finished, if I think my mentorship can help I'll follow up with an invitation to book your first appointment and start your subscription.
Fair warning: Together is available on a first come, first serve basis. Applications are always open, but keep in mind that a spot may not be immediately available.
Start making progress on your product today and book your interview now.
No spam. You'll receive a link to book your interview in your inbox shortly.